#1 Rated Gutter Cleaning Redmond WA
Professional Gutter Cleaning Redmond WA
Why would you need professional Gutter Cleaning Redmond WA? More likely than not, your home or commercial building will have a gutter system designed to divert water from the roof onto the ground. If there are trees on your property or close by, you'll probably see the gutters getting clogged with leaves, sticks and other debris. When the gutters get clogged, it won't work as it should.The water from the roof won't properly be drained because of all the debris stuck in the gutter; this leaves you with potentially having overflow. Overflow of the gutters around the roof will cause spillage over the sides instead of flowing through the downspouts into a good drain channel. In other words, overflows can cause water to spill over the edge onto people's heads and not through the downspout that gets the water onto the ground. In addition to causing spillage over the sides, overflow can also cause major damage to your home or building; it can cause erosion on the outside and potentially allowing for water damage inside. Can you imagine having to spend thousands of dollars to fix major water damages when it could have been prevented with appropriate care of the gutter system? Don't let this become a regret – act now to maintain the integrity of your home or building.
Benefits of Routine Gutter Cleaning Redmond WA
As a homeowner, you're probably not excited for annual gutter cleaning – yet, it has to be done! Gutter cleaning isn't a task that can be done once in a while or only when you feel like getting it done. Having a routine schedule for gutter cleaning is integral in keeping your home, property, and exterior foundation in good shape. When your gutters are free from debris, you avoid water pooling in the gutter system and clogging the pathway for water to drain. If not drained right, the water can spill over and flood areas of your property that weren't designed to hold that much water – this can lead to erosion of the foundation. On top of this, the build-up of leaves, sticks and other things stuck in the gutter system will add on a lot of weight to the edge of your roof. With this much weight, your gutters can collapse and possibly take parts of the roof with it. It can take thousands of dollars to repair what 1-2 hours of gutter cleaning could have prevented. We also mentioned potential damage to the interior of your home if your gutter is not cleaned out. If there is foundational damage, it can cause leaks into your basement causing the need for expensive repairs and put your house at risk for mold.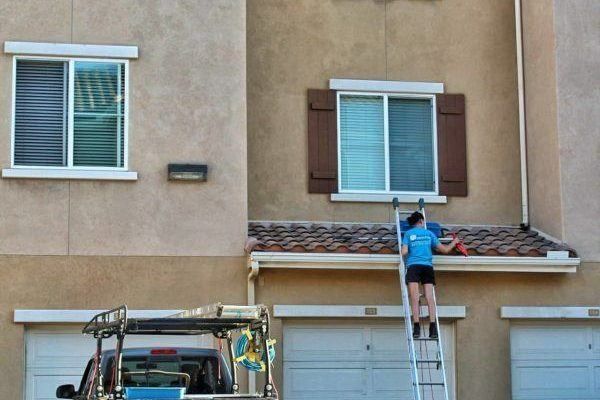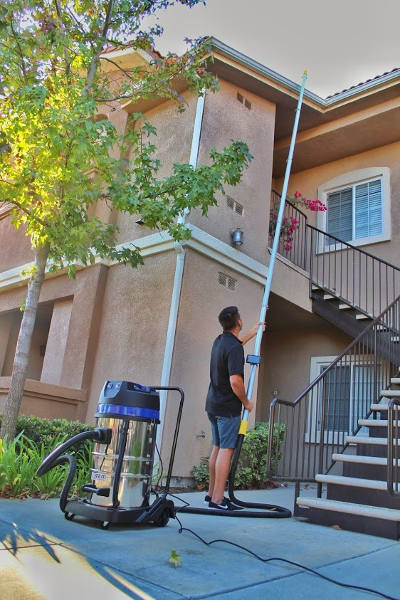 How Often Should Gutters Be Cleaned?
Twice a year is the recommended amount of times to get your gutters cleaned each year. It should be cleaned once in the Fall and once in the Springtime. During the Fall, all the leaves falling from the trees and other debris blowing in the wind will get caught in the gutters. During the Spring, you'll be getting a lot of rainfall so it's a good idea to make sure your gutters are clean and ready to do its job. However, that's the generic recommendation. You'd have to consider the climate of the city you're living in. Our Gutter Cleaning Redmond WA experts do also recommend getting the gutters cleaned at least twice a year as well. South King County and surrounding areas that we serve tend to have wetter weather in all seasons except for summertime. That means there is a bigger likelihood of gutters getting clogged throughout the year. To take it even further, you should check your gutters after severe storms. With heavy wind and rain, leaves and branches are also likely to become lodged in the gutter system.
Our Gutter Cleaning Redmond WA Services Will Keep
Working with BLK Diamond Exterior Solutions
As an owner-operated business, we make excellent customer service a part of the process. We aim to make the experience personable, where you have direct access to the owner. With the owner being so involved – even being out in the field doing the hands-on dirty work – you get the best quality work and peace of mind knowing that we take full responsibility for our work. We have years of experience and thousands of jobs in our portfolio to back up our claim – our customers love us for our professionalism, friendliness, ease of communicating with, and fair prices. Our Gutter Cleaning Redmond WA team is never afraid to get our hands dirty. We have a process that gives our clients the results they're looking for. The goal of our gutter cleaning service is to make sure that your gutters are cleared to steer water away from your home's walls and foundations to prevent damages. Our pros are experienced, they'll be able to perform this service safely on your property. Whether you have a single-story home or a multi-story building, we have the equipment to get it done.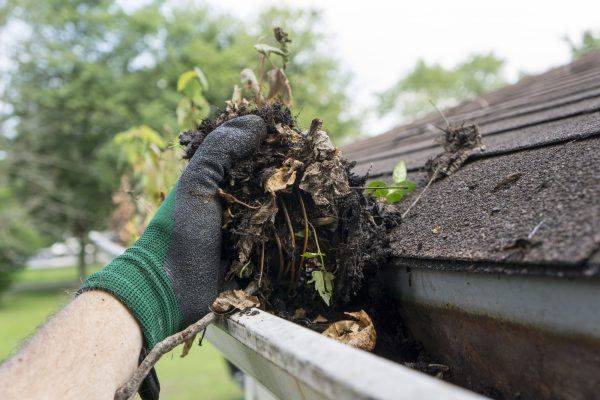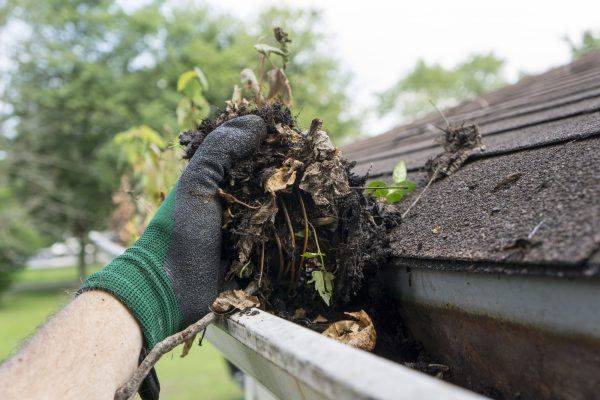 Other Exterior Cleaning Services We Offer
BLK Diamond Exterior Solutions is the #1 choice for Gutter Cleaning Redmond WA and other surrounding areas. We're confident that you will be extremely satisfied with the results that we will be able to delivery with gutter cleaning or any of our other cleaning services. Out specialty lies in power washing various surfaces for both residential and commercial properties. We completely believe in what we do and stand behind all of our work. If you aren't satisfied with the service we provide, you don't pay until you are. We want to make sure you're happy with our work, no matter how big or small the job may be. Give us a call today for a free estimate. Our team will happily work with you to figure out the best plan of action to get your property looking in tip top shape again.
Increase Your Curb Appeal Instanty
Ready To Rejuvenate Your Home?