#1 Rated House Washing Seattle WA
Clean Your Home with our House Washing Seattle WA
Most likely, you can benefit from our House Washing Seattle WA service this season. In the words of famous tidying expert Marie Kondo, "The objective of a clean home is not just to clean, but to feel happiness living within that environment."When you come home to mold, mildew, algae or moss stained siding and dark stained gutters, how does that make you feel? Happy to have a home, for sure, but don't you ever think. . . 'one day I'll get that cleaned off?' That one day is now! BLK Diamond Exterior house washing in South King County guarantees you'll be happy with the results. Our exterior house washing service will rejuvenate the appearance of your home – giving it that top notch first impression and increasing curb appeal. In addition to making your home look better, house washing can also increase the lifespan of your home! Believe it or not, years of dirt, mold, mildew and grime can cause the surfaces of your home to deteriorate.
What is Included in our House Washing Seattle WA Service?
You'll get our expert, House Washing Seattle WA team performing this messy task. The service includes the cleaning of surface areas on the exterior of your house, including house siding and the exterior of the gutters. The roof, driveways, walkways, decks, patios, etc. cleaning is available as well as additional services. These surfaces are made of various materials, some of which will need to be washed with a method called soft washing. This soft washing method uses a variant of pressure washing that uses low pressure; it would feel something like the pressure out of a shower head. The reason for using the soft washing method on particular surfaces is that some materials aren't too durable and may become damaged with regular pressure washing. Surfaces that we would use the soft washing method on are: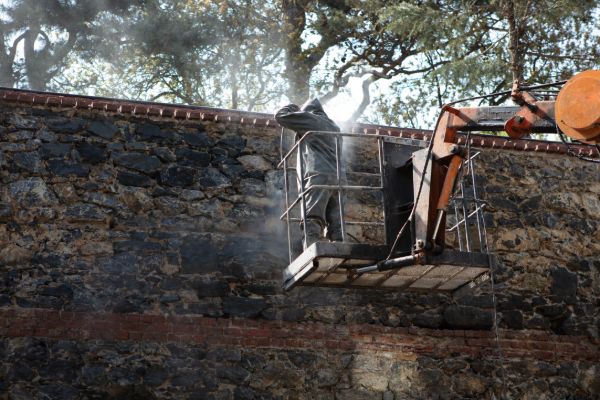 When soft washing is coupled with our specially formulated detergent, even this low amount of pressure can prove to be extremely powerful. Using our truck mounted professional grade equipment, we'll give you results that no do-it-yourself cleaning can compete with.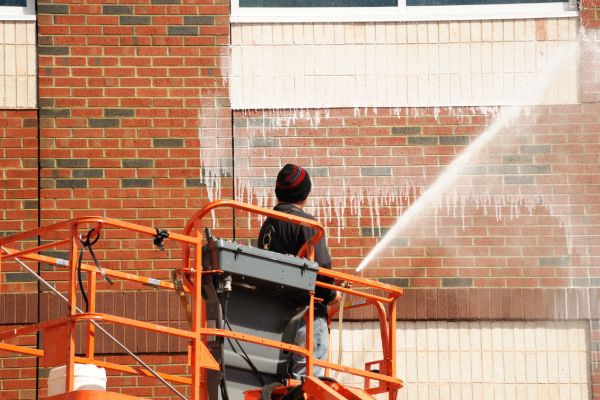 Why Should You Get Your House Washed?
Who wouldn't want a cleaner looking house? Especially if someone else is doing the washing for you. House Washing Seattle WA is easier and more efficient with BLK Diamond Exterior. Here are some benefits you'll get from a professional cleaning:
By removing ugly stains, growing mold, mildew, algae, and moss, there will be an instant change in appearance of your home. No longer will you have to see stubborn residue on the side of your home or greasy stains in your driveway. If you ever sell the house, you're also likely to see an increase in the value of a clean home.
When you remove organic growth and stop it from deteriorating the material of your home, you protect your house from unnecessary damage. Organic growth, such as mold, mildew or moss will root itself on the surfaces it comes in contact with and spread by eating away at the material. That could mean a damaged siding that would cause further damage to the rest of your home, if it's not stopped early on.
With the removal of organic growth from your house, its going to be a healthier place for your family to be around. It eliminates the possibility of your kids or pets playing near areas of mold or mildew, which can make them sick. Removing mildew on decks and patios also eliminates the risk of falling on slippery areas. There's really no downside to making your home cleaner!
Our House Washing Seattle WA Services Will
How Often Should You Wash Your House?
In most cases, we would recommend a thorough exterior house washing in House Washing Seattle WA once every 1 – 2 years. There are some cases that would cause a homeowner to require home washing more often, such as: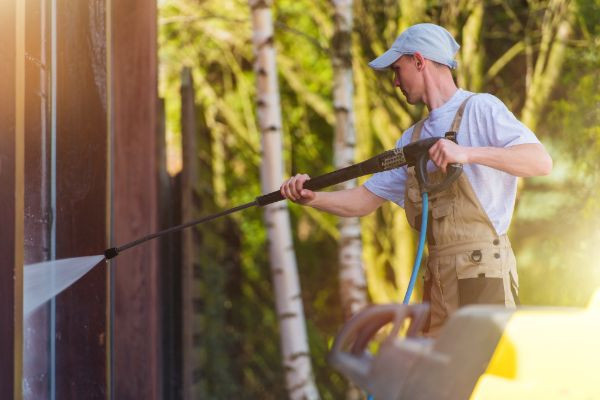 If you're not sure if your house is due for a house washing, you can Try running your finger down the side of your house – compare the difference between the clean and dirty areas. You'll likely see how dusty the house is just by the color. Look at the gutters and check for black stains Check your driveway for grease spills and stains
If you see any of these, it's likely a good time to call a good House Washing Seattle WA company. Remember, the longer you neglect cleaning the exterior of your home, the more stubborn those stains will become, and the organic growth will have more time to spread and damage your beautiful house.
House Washing Seattle WA with BLK Diamond Exterior
We have been on business for many years and have worked with thousands of customers. We've provided House Washing Seattle WAand surrounding areas, along with a handful of other services including window cleaning, gutter cleaning, pressure washing and Christmas light installation.

At BLK Diamond Exterior, we take pride in our work – we're confident that you will be satisfied with the results when you hire us to do the cleaning. Whatever you call us for, our team is expertly trained to effectively and efficiently complete the job. In order to provide you with a quote for a custom house washing plan, we'll need to take a look at your home first. So, give us a call or fill out the form to schedule an estimate! We look forward to working with you to give you the clean house you desire.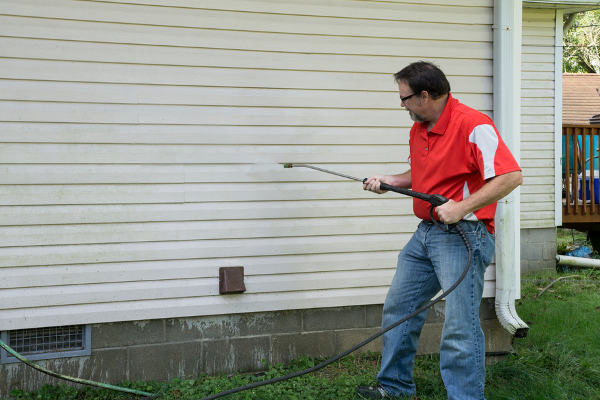 Increase Your Curb Appeal Instanty
Ready To Rejuvenate Your Home?