Looking for a House Washing Company in Lake Tapps?
Clean Your Home with our Lake Tapps House Washing Services
Most likely, you can benefit from our Lake Tapps House Washing Services service this season. In the words of famous tidying expert Marie Kondo, "The objective of a clean home is not just to clean, but to feel happiness living within that environment."When you come home to mold, mildew, algae or moss stained siding and dark stained gutters, how does that make you feel? Happy to have a home, for sure, but don't you ever think. . . 'one day I'll get that cleaned off?' That one day is now! BLK Diamond Exterior Solutions house washing in Lake Tapps guarantees you'll be happy with the results. Our exterior house washing service will rejuvenate the appearance of your home – giving it that top notch first impression and increasing curb appeal. In addition to making your home look better, house washing can also increase the lifespan of your home! Believe it or not, years of dirt, mold, mildew and grime can cause the surfaces of your home to deteriorate.
What is Included in our Lake Tapps House Washing Services Service?
Lake Tapps is a beautiful place to live in, and it can be even more wonderful when your home looks perfect. However, it takes a lot of maintenance and effort to always keep your home looking pretty. House washing is the perfect solution to ensure that your home always looks impeccable.
At BLK Diamond Exterior Solutions, we want to ensure that you have a good experience when walking into your home. Having a clean environment can make you happier and your mind clearer and our experts know exactly what to do to make your home look brand-new again.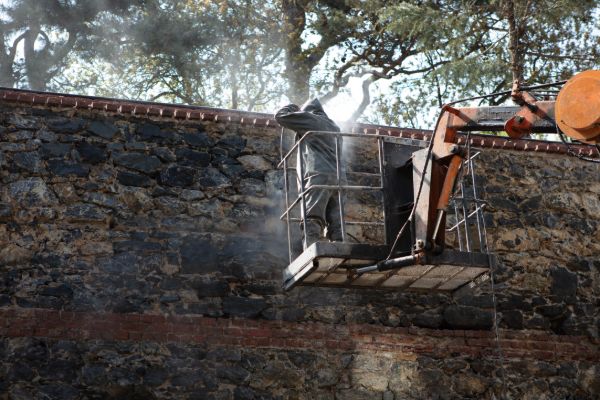 Reasons to Opt for House Washing Services
You might be confident about how your home looks, but external factors like the weather, sunlight, and dust can make your home look old in no time. If you've noticed a layer of dust enveloping everything outside your home, it might be time to consider a house wash.
With the right house washing services, your home can have a noticeable difference in how it looks. You don't have to do any of the hard work because we take care of it for you. From your roof down to your gutters, we can help you achieve a clean environment within a specified timeline.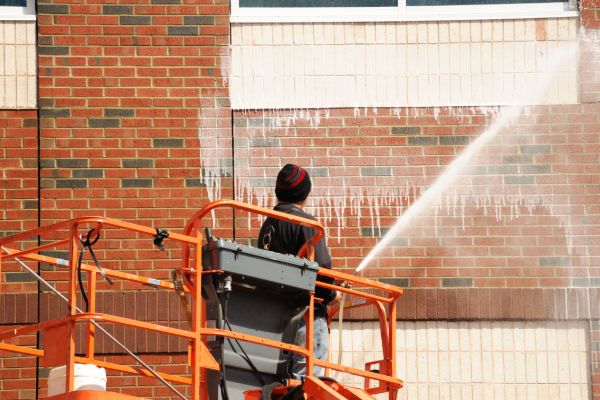 Enhancing the Value of Your Property
The average value of a home in Lake Tapps is more than $400,000, which means that you have to ensure that you are doing everything to retain that value or increase it. House washing can ensure that your home's curb appeal is increased and that people walking past your home appreciate the clean look. If you are looking to sell your home, house washing is definitely something you should be investing in.
Depending on how your home is structured, the type of house washing you want to get and where you can get it can vary. Generally, these are the most common types of house siding:
If you are wondering whether your home can get house washing services provided, all you need to do is give BLK Diamond Exterior Solutions a call. Our house-washing experts will provide you with solutions so you can make an informed decision.
By removing ugly stains, growing mold, mildew, algae, and moss, there will be an instant change in appearance of your home. No longer will you have to see stubborn residue on the side of your home or greasy stains in your driveway. If you ever sell the house, you're also likely to see an increase in the value of a clean home.
When you remove organic growth and stop it from deteriorating the material of your home, you protect your house from unnecessary damage. Organic growth, such as mold, mildew or moss will root itself on the surfaces it comes in contact with and spread by eating away at the material. That could mean a damaged siding that would cause further damage to the rest of your home, if it's not stopped early on.
With the removal of organic growth from your house, its going to be a healthier place for your family to be around. It eliminates the possibility of your kids or pets playing near areas of mold or mildew, which can make them sick. Removing mildew on decks and patios also eliminates the risk of falling on slippery areas. There's really no downside to making your home cleaner!
Our Lake Tapps House Washing Services Services Will
Expert House Washing in No Time
Our house washing experts utilize a combination of hard and soft pressure washing to ensure that your home's exterior is completely immaculate by the time we're done. Fragile areas like your windows and roof require precision and care, which is why soft washing is the ideal solution. The specially formulated cleaning solutions used by our experts ensure that your home is spotless without any damage.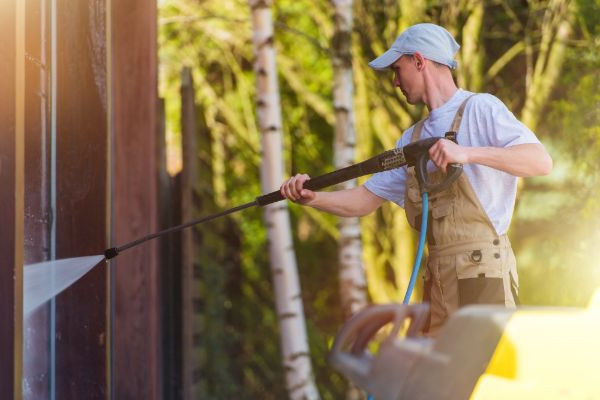 The weather in Lake Tapps can get pretty unpredictable at times, and you might wonder whether your home needs house-washing services or not. However, if you've begun seeing stains and discoloration around your Lake Tapps home's exterior, it's time to call the experts at BLK Diamond Exterior Solutions to take care of it.
Professionals with Modern Equipment
At BLK Diamond Exterior Solutions, we want you to live in a healthier environment with reduced contaminants and pollutants, beginning with a clean home exterior. Our experts will help customize a house washing service plan for your unique needs and to get you the desired results you have been longing for.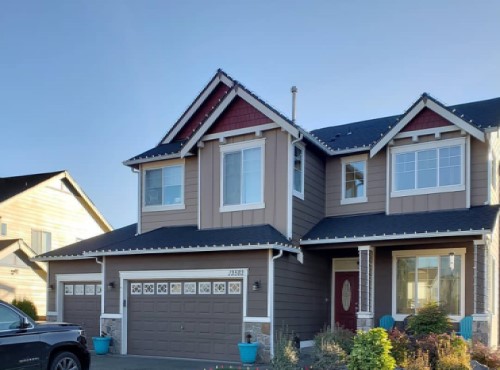 BLK Diamond Exterior Solutions experts guarantee complete satisfaction, and our licensed house washing experts can walk you through the process before they begin. Call us today at (206) 240-7725 for your free quote to get you started.
Increase Your Curb Appeal Instanty
Ready To Rejuvenate Your Home?
Our Core Exterior Cleaning Services