Looking for a House Washing Company in Maple Valley?
Clean Your Home with our Maple Valley House Washing Services
Most likely, you can benefit from our Maple Valley House Washing Services service this season. In the words of famous tidying expert Marie Kondo, "The objective of a clean home is not just to clean, but to feel happiness living within that environment."When you come home to mold, mildew, algae or moss stained siding and dark stained gutters, how does that make you feel? Happy to have a home, for sure, but don't you ever think. . . 'one day I'll get that cleaned off?' That one day is now! BLK Diamond Exterior Solutions house washing in Maple Valley guarantees you'll be happy with the results. Our exterior house washing service will rejuvenate the appearance of your home – giving it that top notch first impression and increasing curb appeal. In addition to making your home look better, house washing can also increase the lifespan of your home! Believe it or not, years of dirt, mold, mildew, and grime can cause the surfaces of your home to deteriorate.
What is Included in our Maple Valley House Washing Services Service?
Your home's value and appeal are crucial, and you always want to ensure that it always looks well-maintained and put together. However, external factors like the weather in Maple Valley can make that quite challenging to achieve. When you want to ensure that your home looks as good on the outside as it does on the inside, house washing is essential.
When you work with experts at BLK Diamond Exterior Solutions, you can rest assured that your home's exterior is being cleaned by the best. Rejuvenate the look and appeal of your home with premier house washing services from BLK Diamond Exterior Solutions.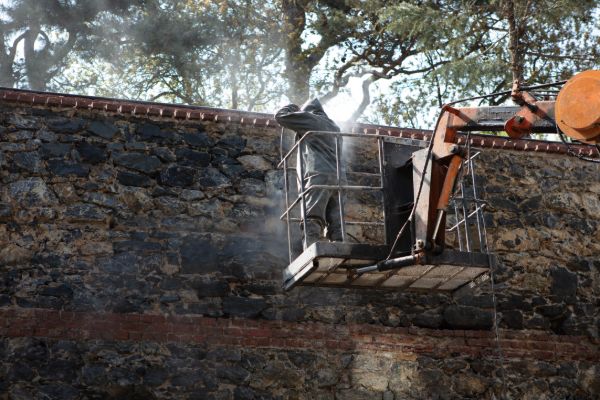 Instant Enhancement to Your Home
Years of dirt, grime, mold and more can wreak havoc on the exteriors of your home. Organic growth like algae and moss tends to multiply, and before you know it, your whole roof could be a giant green-black mess. When you want to prevent the infestation of mold and other agents on your property as much as possible, house washing is ideal.
It can be a messy task, which is exactly why our experts are perfect for your needs. BLK Diamond Exterior Solutions will get down to the bottom of the mess and ensure that eco-friendly cleaning solutions are being used to preserve the integrity of your Maple Valley property as much as possible.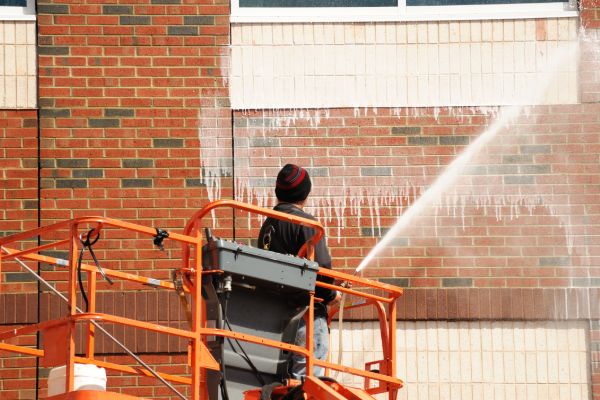 What House Washing Services Do You Need?
No house in Maple Valley is the same, and depending on the neighborhood you live in, whether it's in Hobart or Shadow Lake, the structure of your home can vary. When it comes to what you should be getting washed, here are some areas you should definitely consider:
You can also talk to the experts at BLK Diamond Exterior Solutions about getting other areas of your property pressure washed if you require it. No house washing plan is the same, as every home has different requirements, so we do our best to cater to yours.
By removing ugly stains, growing mold, mildew, algae, and moss, there will be an instant change in appearance of your home. No longer will you have to see stubborn residue on the side of your home or greasy stains in your driveway. If you ever sell the house, you're also likely to see an increase in the value of a clean home.
When you remove organic growth and stop it from deteriorating the material of your home, you protect your house from unnecessary damage. Organic growth, such as mold, mildew or moss will root itself on the surfaces it comes in contact with and spread by eating away at the material. That could mean a damaged siding that would cause further damage to the rest of your home, if it's not stopped early on.
With the removal of organic growth from your house, its going to be a healthier place for your family to be around. It eliminates the possibility of your kids or pets playing near areas of mold or mildew, which can make them sick. Removing mildew on decks and patios also eliminates the risk of falling on slippery areas. There's really no downside to making your home cleaner!
Our Maple Valley House Washing Services Services Will
Broadly, two types of professional house washing exist. Soft or low-pressure washing uses low-pressure water with specially formulated cleaning agents. They are used for areas that utilize fragile materials like windows, roofs, vinyl siding, wood panels, and more.
High-pressure washing, on the other hand, uses high water pressure to remove residue and dirt. It is used in areas that use durable materials like your driveway, brick walls, concrete walls, and more. Depending on your requirements, you may need a combination of both soft and high-pressure washing to achieve the desired results for your Maple Valley home.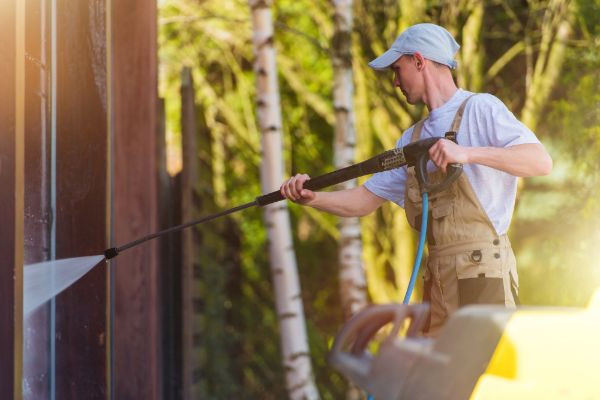 Weather can have a detrimental impact on your home's exterior, so it would be best to get your house washing done during the summer when you can enjoy the cleanliness of the outdoors.
Work with Our Professional House Washing Experts
Serving the community of Maple Valley for many years, BLK Diamond Exterior Solutions is the leading house-washing company in Maple Valley, and we strive for excellence in all services. Whether you're getting your windows cleaned or the deck pressure washed, we ensure that you know what's going on and what the estimated timeline will be.
BLK Diamond Exterior Solutions always guarantees satisfaction, and if you don't like the result, we're always happy to resolve it with you!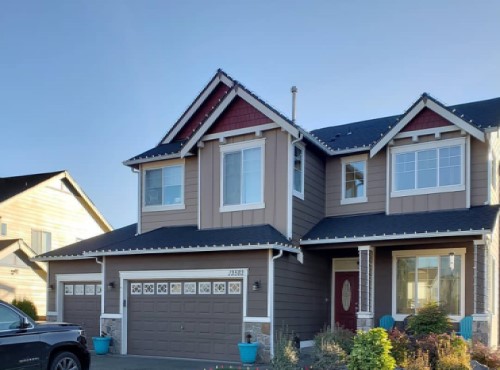 Our licensed house-washing experts are always here to talk to you about your requirements, so call Maple Valley at (206) 240-7725 to schedule an appointment in Maple Valley. We will provide a fast and free quote, so you have a better idea of what to expect when we clean your home's exterior.
Increase Your Curb Appeal Instanty
Ready To Rejuvenate Your Home?
Our Core Exterior Cleaning Services