#1 Rated Window Cleaning Ballard WA
Do You Need Window Cleaning Ballard WA?
Windows allow you to escape from the days that you need to stay indoors, but wish you were outside bathing in the sunshine instead. If your windows are foggy, covered with water stains and dirt and the window screens are covered with dust leaving you with dusty "fresh air", you're probably not getting enough natural sunlight or clean air in your home! Yikes . . . How long are you willing to live with bad "fresh air" and dark rooms? If your windows match the description above, it's probably a great time to look into getting your windows cleaned by a professional Window Cleaning Ballard WA company. Yes, it's possible to do it yourself, but it does take time and you may not have access to the best tools in the industry for cleaning without leaving streaks or allowing new water marks to form. With a professional, you'll be getting an excellent cleaning completed with professional tools and powerful cleaning solutions. After a good window cleaning, you'll be rewarded with a renewed view. You'll get more light through the windows into your home – who doesn't appreciate natural lighting in the home for all those selfies? And your family will also appreciate being able to breathe fresh, clean air.
How is Window Cleaning Ballard WA Done?
Window washing sounds like a simple task – spray some cleaning solution, rinse and wipe dry. That's what most people do when taking on this task by themselves. The end result might not be all that satisfying after having use up valuable time and energy doing it themselves. Additionally, when done on your own, you're pretty much stuck with the water sources that you have at home – i.e. the garden hose, well water, etc. These unfiltered water sources tend to have a lot of particles that are likely to leave spots all over your window. When done properly, window cleaning follows a couple of simple rules to ensure you get the best results.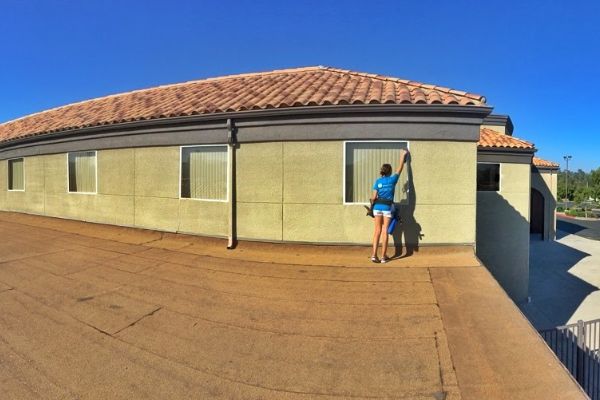 To prolong the end results of beautifully cleaned windows, it's highly recommended to schedule annual window cleaning with a pro. Don't let your windows become caked with dirt and the screens be clogged with lint. Maintain a fresh flow of air and bright sunlight with year-round clean windows.
Why Hiring a Professional is a Smart Move
From dust, dirt, rain spots, bugs and bird droppings on windows, it's no wonder home owners aren't up for the task of cleaning windows annually. Hiring a professional Window Cleaning Ballard WA company to do this work for you is the best option. When you hire a professional, you're getting an expert with years of experience, access to commercial equipment and you get to save time and energy. Our equipment is up to date and the best in the industry to get the job done right. Not only do we have truck mounted equipment that provides that filtered water we mentioned above, we also use water-fed poles to safely wash windows that are higher up and hard to reach. If your property has two stories or more, it's also safer to have an expert perform the window cleaning service. As mentioned, the water-fed poles allow us to extend the pole pretty far – this lets us take care of tall buildings, without the risk that comes with portable extension ladders.
Choosing the right source of water is equally as important as using the right technique. With regular tap water, there are trace amounts of minerals that are the reason for streaks and leftover residue. With our filtration system, the water is highly filtered and deionized, meaning that these minerals are removed and is, essentially turned into a magnet for dirt. Don't be confused – with water acting as a magnet for dirt, it will attract the dirt and more easily be washed away which leaves your windows streak and spot free and also gives your windows the ability to repel dirt, keeping it clean for a longer period of time. 
Our professional Window Cleaning Ballard WA services can include cleaning more than just the glass of the windows. If you choose, we can clean the glass, windowsill, windowpane and window screens for a complete cleaning. This is much more than  you'd get with a regular house cleaning service. We will actually remove the screens to thoroughly wash them and clean both the interior and exterior of the windows.
Our Window Cleaning Ballard WA Services Will Keep Your Home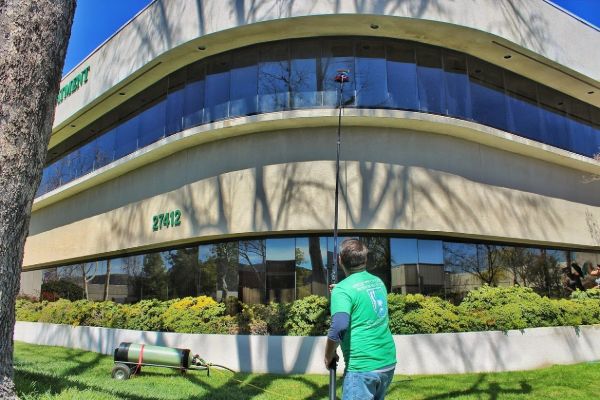 A good add-on to any exterior window cleaning service is the interior window cleaning service. To give you the cleanest windows, we use the tried and true, traditional method using an application and squeegee. Using water, a biodegradable cleaning solution to your windows and our expert squeegee technique will leave your windows sparkling clean. No more having to decide whose turn it is to clean the windows – We'll take care of cleaning your windows from the inside out!
Choosing BLK Diamond Exterior Solutions
As a long time, leading Window Cleaning Ballard WA company, BLK Diamond Exterior Solutions has successfully worked with thousands of customers. Our goal for every job we take on is to completely satisfy our customers by delivering the best results. We specialize in power washing services for both residential and commercial properties and can clean just about any exterior surface areas you can think of. If you're ready for clean windows, reach out to us for a free estimate! We would be very happy to work with you to meet your window cleaning needs or any other exterior cleaning that your house may need.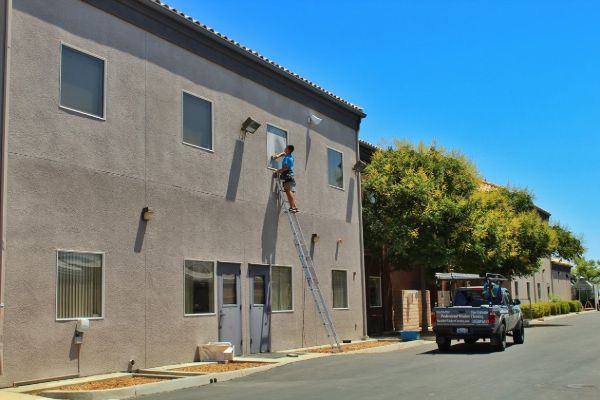 Increase Your Curb Appeal Instanty
Ready To Rejuvenate Your Home?