Looking for a House Washing Company in Black Diamond?
Clean Your Home with our Black Diamond House Washing Services
Most likely, you can benefit from our Black Diamond House Washing Services service this season. In the words of famous tidying expert Marie Kondo, "The objective of a clean home is not just to clean, but to feel happiness living within that environment."When you come home to mold, mildew, algae or moss stained siding and dark stained gutters, how does that make you feel? Happy to have a home, for sure, but don't you ever think. . . 'one day I'll get that cleaned off?' That one day is now! BLK Diamond Exterior Solutions house washing in Black Diamond guarantees you'll be happy with the results. Our exterior house washing service will rejuvenate the appearance of your home – giving it that top notch first impression and increasing curb appeal. In addition to making your home look better, house washing can also increase the lifespan of your home! Believe it or not, years of dirt, mold, mildew and grime can cause the surfaces of your home to deteriorate.
What is Included in our Black Diamond House Washing Services Service?
Your Black Diamond home is your pride and joy, and you want to treat it that way too. However, while cleaning inside your home to maintain it might be a breeze, it's a different story when it comes to your home's exterior. Black Diamond frequently experiences damp and muddy conditions, and it can become challenging to clean your home's exterior amidst the weather. 
When you want to ensure optimal cleanliness for your home's exterior and increase curb appeal, choosing professional house washing services from BLK Diamond Exterior Solutions is the right choice.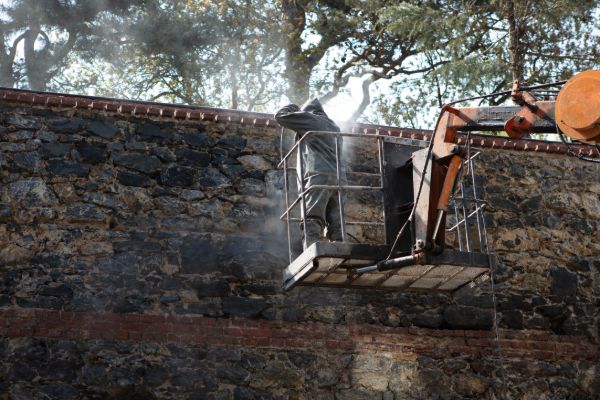 Why Is House Washing a Good Idea?
While you might not notice it immediately, your home's exterior changes over time because it is prone to damage, contaminants, pollutants, dirt, and grime from external elements. It can result in expensive repair bills for you, and when you want to prevent it as best as possible, house washing is the way to go. House washing utilizes pressurized water and cleaning agents to clean your home's exterior holistically. Whether it's your roof or the deck, BLK Diamond Exterior Solutions can help you get all of them sparkling in no time.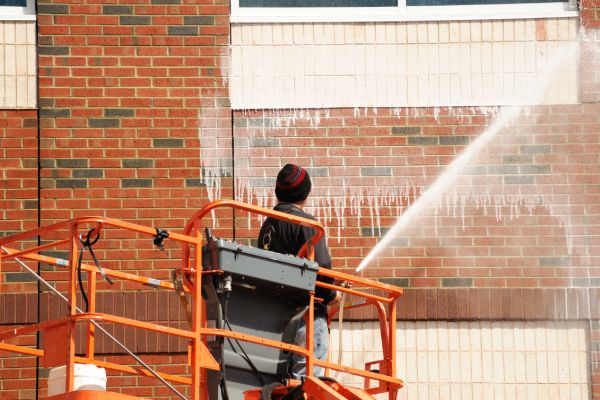 Depending on the kind of property you live on, and your home's structure, the external components you might want to get professionally washed can differ. Here are some areas of your home that are included in a traditional house wash:
However, there might be more areas in your property that you may want to get professionally cleaned, like your windows and driveway, and we ensure to cater to those requirements too. No house-washing plan is ever the same, and BLK Diamond Exterior Solutions can customize your plan according to your requirements.
By removing ugly stains, growing mold, mildew, algae, and moss, there will be an instant change in appearance of your home. No longer will you have to see stubborn residue on the side of your home or greasy stains in your driveway. If you ever sell the house, you're also likely to see an increase in the value of a clean home.
When you remove organic growth and stop it from deteriorating the material of your home, you protect your house from unnecessary damage. Organic growth, such as mold, mildew or moss will root itself on the surfaces it comes in contact with and spread by eating away at the material. That could mean a damaged siding that would cause further damage to the rest of your home, if it's not stopped early on.
With the removal of organic growth from your house, its going to be a healthier place for your family to be around. It eliminates the possibility of your kids or pets playing near areas of mold or mildew, which can make them sick. Removing mildew on decks and patios also eliminates the risk of falling on slippery areas. There's really no downside to making your home cleaner!
Our Black Diamond House Washing Services Services Will
Benefits of House Washing in Black Diamond
While house washing has obvious benefits like cleaning your home's exterior thoroughly, there are many long-term benefits to you and your property, including: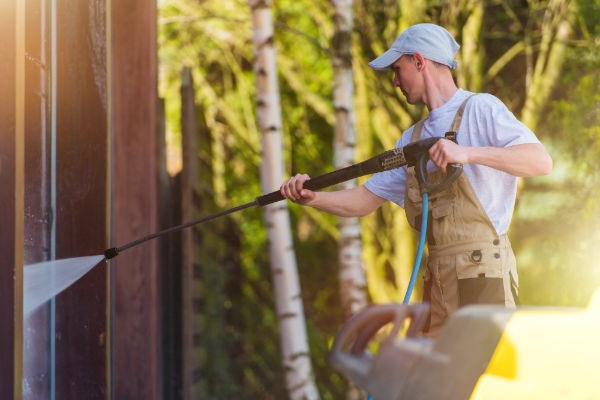 In the long term, regular house washing services can save you costly repairs that can arise when your exterior components are not being regularly checked. Our experts observe the surface beforehand so they can avoid damaged areas when house washing. 
Professional House Washing with the Experts
At BLK Diamond Exterior Solutions, we aim to serve the community of Black Diamond to our best. Whether in Lawson Hill Estates or Black Diamond, our house-washing experts will be at your location at the time scheduled and cater to your requirements as best as possible. We guarantee satisfaction, so there's never a chance that you have to worry about your home when we're on the job.
Our house washing services will include power washing of all surface areas on your property. Since these areas are composed of different materials, our experts ensure that they adjust the water pressure and cleaning agents accordingly.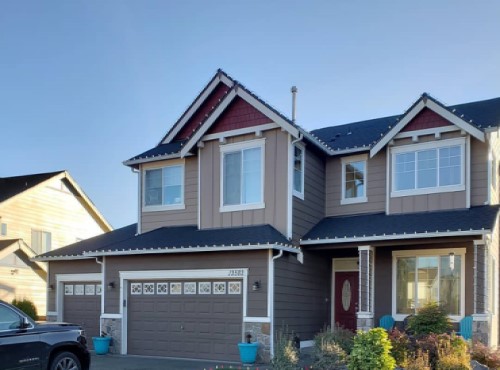 When you're ready to see your Black Diamond home shine once again, it's time to give BLK Diamond Exterior Solutions a call. We can provide a same-day free quote for your requirements and a plan so you can have peace of mind while working with us. Call today at (206) 240-7725.
Increase Your Curb Appeal Instanty
Ready To Rejuvenate Your Home?
Our Core Exterior Cleaning Services