#1 Rated Black Diamond Pressure Washing Services
Black Diamond Pressure Washing Services for Residential & Commercial
Ensuring your property in Black Diamond, Washington, is spotless and retains its value over time is crucial for you as a home or business owner. Many components go into maintaining a property, and thorough cleaning is one of them.
Black Diamond is the fastest-growing small city in King County, and, naturally, construction is going on everywhere. It can lead to increased pollutants, contaminants, dirt, grime, and much more getting to your property. When you need holistic exterior cleaning services, our Black Diamond experts are always here and ready to help!
Power washing refers to multiple cleaning processes done in commercial and residential properties with the aid of pressurized water. There are two main types of power washing, low and high. The main difference lies in the power of the pressurized water.
Depending on the targeted area, the type of power washing used will be different. Low-power washing (soft washing) uses soft pressure and specialized cleaning solutions to clean the surface area. The cleaning agents used are eco-friendly and don't ruin the protective layer over the surface area. Soft washing is commonly used for: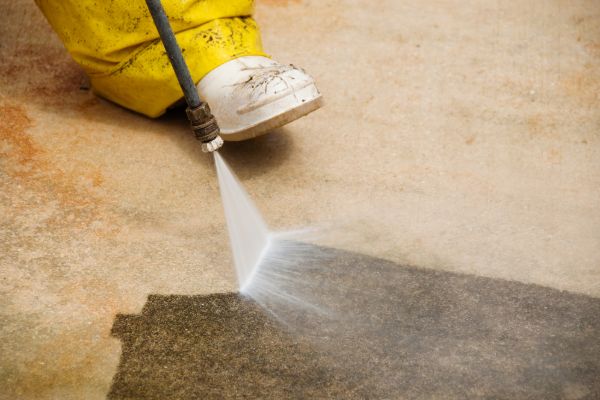 High-power washing utilizes highly pressurized water, which can result in injuries when not dealt with by pressure washing experts. It is only used on those surfaces that can withstand high pressure and helps eliminate all contaminants on the surface. It can be used on: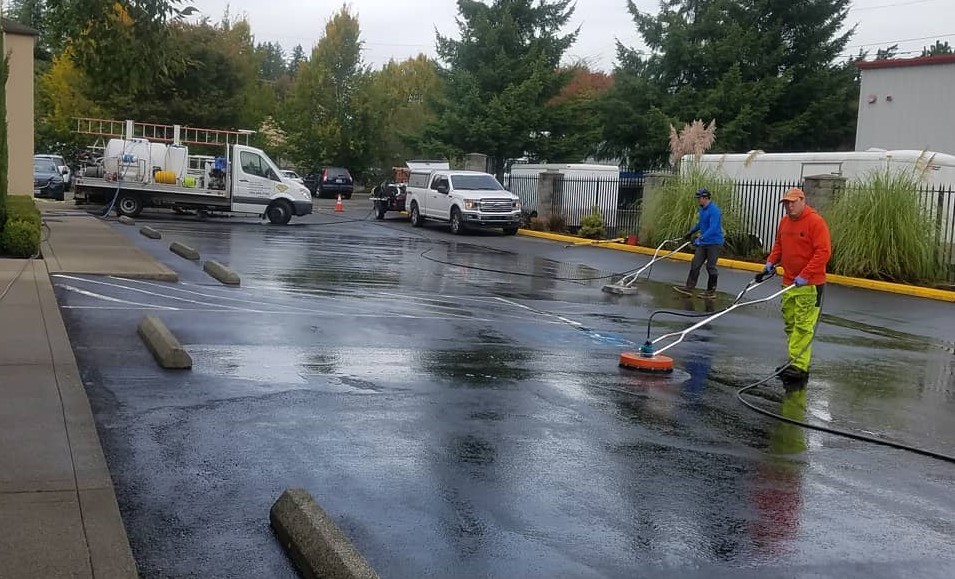 Cleaning with Pressure Washing
When working with experts for your power washing service needs in Black Diamond, expect to see a lot more benefits than just cleanliness. Some benefits of power washing with experts include:
The first impression is the last impression is true when it comes to your property. You don't want people to see your property and feel disgusted by how old and dirty it looks. Pressure washing services from BLK Diamond Exterior Solutions can shave years off your property's age and make your property look brand-new again.
You will notice a sizeable difference before and after our power washing services, and your property's exterior can look significantly newer.  
Our Black Diamond Pressure Washing Services Services Will Increase
Benefits of Professional Black Diamond Pressure Washing Services
When you are looking for a cleaner property and complete efficiency, BLK Diamond Exterior Solutions is here to help. Our pressure washing professionals come with years of experience and will be able to cater to your individual power washing requirements and thoroughly clean any area requested. Our pressure washing agents don't leave any damage or residue behind, and our power washing services can extend the life of your property by at least two years.
Schedule an Appointment Today
BLK Diamond Exterior Solutions has been rated as the #1 power washing service in all of the Black Diamond area. Our experts can help you decide the right type of power washing services required for your property and ensure excellent results each time.
Call BLK Diamond Exterior Solutions today to set up an appointment or get a free custom quote for your power washing requirements. We provide a 100% satisfaction guarantee if you are unsatisfied with our service or the results, we will make good on them. Our pressure washing experts utilize state-of-the-art equipment to ensure the best results for your Black Diamond residential or commercial property each time we visit. Call us at (206) 240-7725 to get started today.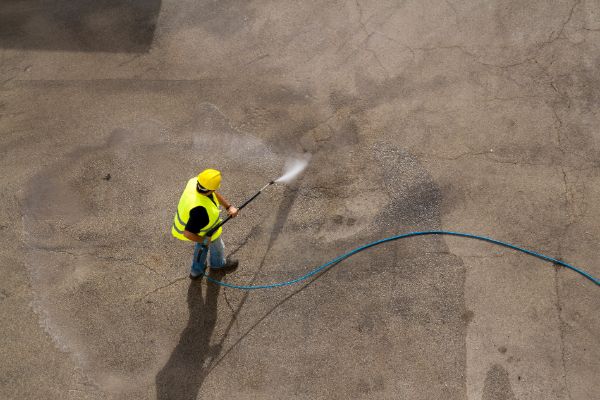 Increase Your Curb Appeal Instanty
Ready To Rejuvenate Your Home?
Our Core Exterior Cleaning Services