#1 Rated Lake Tapps Roof Cleaning Services
Lake Tapps Roof Cleaning Services for Residential & Commercial
Benefits of a Getting a Professional for Lake Tapps Roof Cleaning Services
A beautiful property catches the eye even when you're not particularly paying attention to it. However, it takes a lot to maintain a property in the Lake Tapps area, especially since the weather in Lake Tapps makes properties prone to constant humid conditions.
When you are looking to maintain your property easily and efficiently, a good roof cleaning service is exactly what's needed. Ensure that your roof is spotted from miles away when working with BLK Diamond Exterior Solutions to make it so.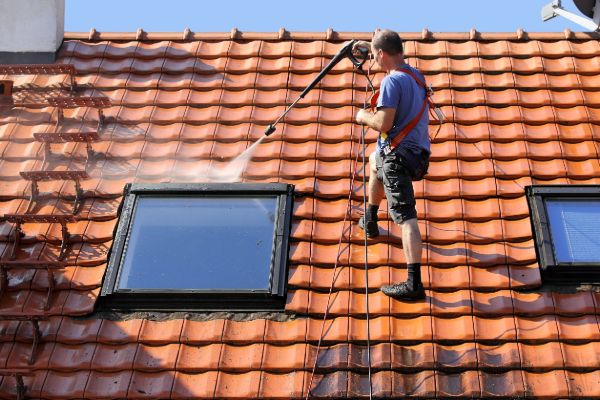 How Roof Cleaning Services Can Revamp Your Property
A dirty roof can reveal itself in many ways: through the black and green clumps of algae and moss, through bird droppings, dirt, and grime that can build up over the years, and much more. While it might not seem like a big eyesore to you, it can be pretty astonishing to see it from a distance, as your property is only visible by its roof.
When you want to ensure that everyone who passes by your property has a good impression of it, you must consider cleaning your roof. Not doing so can ruin your property's aesthetic and weaken the roof's structure.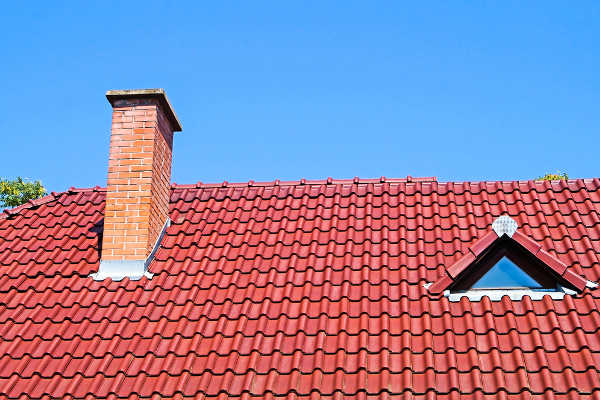 Ensuring the Highest Property Value
When you own a commercial property or are considering selling your home, you must care about what others see when they arrive at your property. A dirty roof can make your property look unmanaged and lower the value of your property. It can decrease curb appeal, so you must pay attention when your roof shows signs of age and dirt.
When professionals at BLK Diamonds Exterior Solutions clean your roof, they ensure that they don't miss a single inch. Whether it takes a few days or weeks, we ensure that the job is done to your satisfaction. Keep your roof protected for longer when you're working with experts who know what to do.
Our Lake Tapps Roof Cleaning Services Services Will
Don't Let Any Company Talk You Into Getting Your Roof Pressure Washed – As This Can Cause Major Damage. Some Roof Materials Like Asphalt or Tile Can Be Pushed Out of Place With the Amount of Force That This Method Uses. That Is Why We Only Use the Soft Washing Method for Roof Cleaning.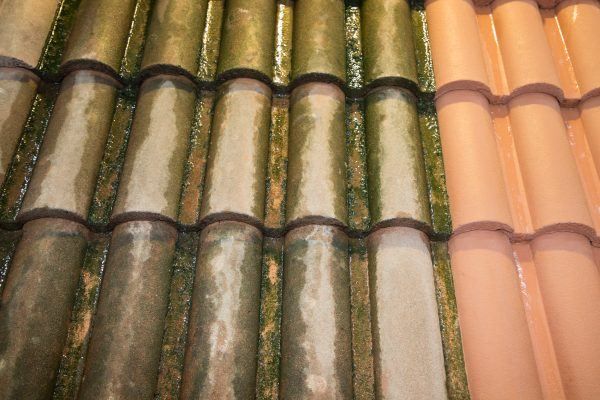 Reliable Roof Washing Experts with Professional Equipment
Soft washing a roof can be a comprehensive process, and not every professional can handle it. At BLK Diamond Exterior Solutions, our experts have worked in various neighborhoods in the Lake Tapps area over the years, including Auburn, Renton, and Black Diamond.
Compared to other types of renovation and revamping, power washing can be one of the most affordable ways to uplift your property without significantly altering anything. Many components like your property's driveway, windows, roof, and vinyl siding can look brand new with just a few power washing sessions.
Our state-of-the-art equipment and cleaning agents ensure you get the most value for your money. We are always open to taking your suggestions, and any questions you may have about the process are promptly answered by our experts.
On-Time Service With Guaranteed Satisfaction
When you want your roof washed, you need it to be done promptly and not have to wait months for the process to finish. Our experts ensure that your roof cleaning needs are handled adeptly and that you are given a clear timeline of the process. We keep you updated every step of the way, so you don't have to worry about waiting longer than necessary.
Besides roof cleaning services, BLK Diamond Exterior Solutions also offers a host of pressure washing services to ensure that your property shines on the outside and your curb appeal is greatly enhanced. You can call us today at (206) 240-7725 to get a free same-day quote and take your Lake Tapps property to the next level!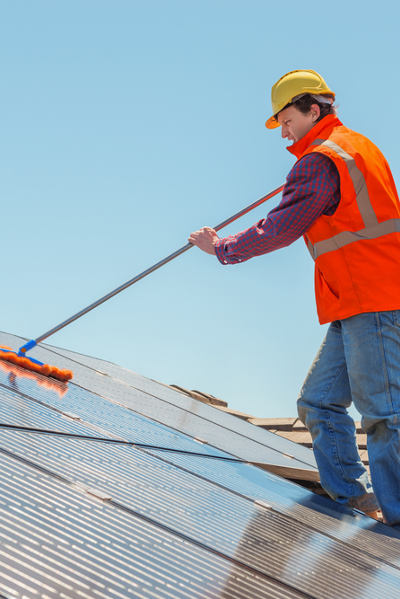 Schedule an Appointment Today
We are a leading Lake Tapps Roof Cleaning Services company and we have thousands of happy customers to prove it. Our business is to provide all of our customers with excellent results with all our exterior cleaning services using our power washing methods.
When you are looking for professional roof cleaning services, give BLK Diamond Exterior Solutions a call to understand what we can do for you. BLK Diamond Exterior Solutions provides same-day free quotes so you can plan for your roof cleaning with peace of mind.
Our licensed and insured roof washing professionals have worked in and around the South King County areas for many years and know how to handle any roof efficiently. Get your free custom quote today by calling us at (206) 240-7725.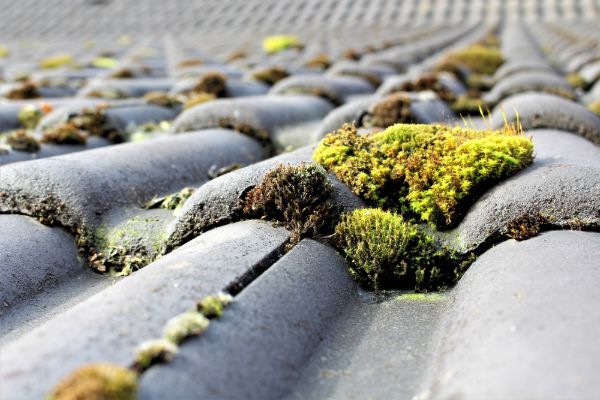 Increase Your Curb Appeal Instanty
Ready To Rejuvenate Your Home?
Our Core Exterior Cleaning Services